Project & Event Archives
McKinley Art Solutions special projects, shows and event archives
2012 VISUAL ART SHOWCASE
at San Francisco City Hall
May 18 - Sept 7, 2012
Asian Pacific Islander Cultural Center and McKinley Art Solutions, in conjunction with members of SF's Board of Supervisors,are pleased to present the '2012 Visual Art Showcase'.
Featured Artists:
Nancy King, Mary Swanson, Tracy Fetter, Catherine Herrera, Amanda Cruz, Gala Sadumi, Skumbuzo Vabaza, Michael Ball, Feng Jin, Mi Jung Penzien, Fong Fai
Participating members from San Francisco's Board of Supervisors have a history of showcasing local artists in their City Hall offices. In addition to the exposure to the many daily visitors to each Supervisor's office this outreach opportunity reinforces the importance of visual arts by acting as an ever-present reminder that San Francisco has a vibrant arts community that actively supports and influences the cultural fabric of San Francisco. Artists participating in this exhibit represent a diverse collection of contemporary approaches to art making in the Bay Area (traditional and new media painting materials and techniques, photography, collage, printmaking, and sculpture) highlighted by the inclusion of artists of Asian / Pacific Islander heritage in honor of May's Asian / Pacific Islander Heritage Month designation. Curated by Matt McKinley / McKinley Art Solutions, sponsored by Asian Pacific Islander Cultural Center, Vinay Patel, Executive Director.
Participating Supervisors include:
David Chiu (President of the Board of Supervisors) - District 3
John Avalos- District 11
Eric Mar- District 1
Jane Kim- District 6
concurrent exhibit in the offices of:
David Campos– District 9
Asian Pacific Islander Cultural Center's mission is to support and produce multi-disciplinary art reflective of the unique experiences of Asian Pacific Islanders living in the United States. founded in 1996 by representatives of five nonprofit arts groups: Asian American Dance Performances, First Voice, Asian Improv aRts, the Asian American Theater Company and Kearny Street Workshop. Since 1998, the Center has promoted the artistic and organizational growth of the City's Asian/Pacific arts community by organizing and presenting the annual United States of Asian America Festival. APICC collaborates with both emerging and well-established groups allowing these groups access to APICC's wealth of production and fundraising know-how. In addition, APICC provides free performance and rehearsal space to these groups in addition to general organizational consulting. Our goal is to nurture and empower these groups to be self-sufficient and self-reliant while providing the support they need to grow. APICC is funded by the California Arts Council, Consortium of Cultural Centers, Grants for the Arts/San Francisco Hotel Tax Fund, San Francisco Arts Commission, Zellerbach Family Fund, William and Flora Hewlett Foundation, W A Gerbode Foundation, and individual contributors.
2nd Floor, Supervisor's Wing (multiple locations)
1 Dr. Carlton B. Goodlett Place
---
Arterra Condominiums welcomes Stacy Dynan!
May 10 - June 26, 2012
Arterra Condominiums has invited Stacy Dynan to display a collection of new works in their gallery beginning May 10.
To schedule a viewing please contact: Matt McKinley
415.902.9863 | info@mckinleyartsolutions.com
Arterra Condominiums
300 Berry St (x. 4th)
San Francisco
---
---
Andrew Knipe, Arthur Comings, Brandy Eiger, Dianne Hoffman, Dolores Gray, John Whitmarsh, Kat Flyn, Kevin Grady, Leigh Ellison. Linda Raynsford, Liz Mamorsky, Mirto Golino, Robt Burg
Assemblage derives much of it connection to an audience through nostalgia and familiarity. By creating a new reality for discarded objects guided by their own aesthetic and, often, sympathetic (if not empathetic) responses, each artist in this exhibition reassembles familiar objects in unfamiliar ways to challenge our assumptions about the limits of usefulness of 'ordinary' objects and to speak to our general curiosities around connecting 'humanity' to inanimate objects.
---
SF Muralist Dray showing in SF City Hall
WHAT U SEE IS WHAT U GET
Dray
Artist / muralist Dray has recently left his mark on San Francisco with a series of high profile murals, notably History of Polk Street, The Cable Car Lady and a just completed mural for the Mayoral campaign headquarters of Board of Supervisors President David Chiu (Van Ness x Clay in SF). This exhibit showcases Dray's works on canvas and paper inspired by the rhythms of jazz and the colors of life executed in his signature, free-flowing style.
location: Offices of Supervisor David Chiu, President SF Board of Supervisors
1 Dr Carleton B Goodlett Place
SF City Hall, 2nd Floor
San Francisco, CA
---
VISUAL ARTS SHOWCASE
hosted by Supervisors David Chiu, John Avalos, Eric Mar, Jane Kim
featuring artwork by and of respective district residents
curated by Matt McKinley and Pamela Wu Kochiyama
JULIE MICHELLE's '
I Live Here - SF
'
exhibit of local residents will be featured in each Supervisor's reception area

Office of Supervisor David Chiu
Wendy Anne Crittenden
Kathy Fujii-Oka
Barbara Oplinger
Janet Pak
Marius Starkey

Office of Supervisor John Avalos
Benjamin Carpenter
Diane Julia Flick

Office of Supervisor Eric Mar
Roxanne Chartouni
Kitty Gordon
Lenea Maibaum
Marius Starkey

Office of Supervisor Jane Kim
Russell Kiehn
Janet Seifert
location: San Francisco City Hall
Offices of the District Supervisors (2nd Floor)
1 Dr. Carlton B. Goodlett Place
---
WHAT A PIECE OF WORK (...IS MAN)!
'What A Piece of Work' reveals nuanced expression of the human spirit, expressed through the human form. Together, these artists bring us closer to acceptance our shared humanity by celebrating what's beautiful about ourselves while giving us permission to fall short of idealized perfection.
Matt McKinley | McKinley Art Solutions
Pam Peniston | Director, Queer Cultural Center
RECEPTION: Saturday, Jun 18 1 - 4pm
part of the 6th Annual Pride Party @ The Center
4 Floors of LGBT Pride:
Pride and the Center. Join us for rooftop Margaritas on the Deck and support the critical services the Center provides.
Pride and Local Businesses. Offerings from local restaurants and performers.
Pride and Family. Child care and other community resources.
Pride and the Arts. Silent auction and arts lounge.

Hosted by:
Armistead Maupin & Christopher Turner
Yigit Pura, Taste Catering & Event Planning and winner of BRAVO's "Top Chef Just Desserts"
Fernando Ventura & Greg Sherrell, 997 Now
Scott Shafer, KQED-FM
Eric Jansen, Out in the Bay, KALW-FM
Jan Wahl, KRON-TV

100% of our proceeds from this event benefit the Center's direct services. This is a 21+ event.
Tickets: $25-$50 sliding scale http://prideparty.sfcenter.org for more info.
---
June 4 – 24
QIY - Queer It Yourself: Tools for Survival
Opening Reception June 4
1pm
SOMArts
Free event

QIY - Queeer it Yourself
QIY - Queer It Yourself: Tools for Survival
June 4 – 23, 2011
Opening Reception June 4
QIY curatorial committee:
Terri Berlier, Josh Faught, Jordy Jones, Rudy Lemcke (Chair), Matt McKinley, Pamela Peniston, and Tina Takemoto.
Exhibition Coordinator: Nicki Green
Exhibition Design: Matt McKinley
Opening Reception: Beth Pickens
Special thanks to: Anthony Privatera, Justin Hoover, Visual Aid, and the GLBT Historical Society.
Inspired by the late 1960s utopian builders' guide A Whole Earth Catalog, QIY: Queer It Yourself – Tools for Survival presents a forum for queer do-it-yourself culture and alternative world making.
QIY is envisioned as a laboratory for creating a sustainable queer culture and demonstrating the power of self and community organizing, re-creation, speculation, and transformation. As an antidote to anti-sociality theories of queerness (that suggest queerness can only be rendered as a negation of heteronormativity), Queer It Yourself invites artists to forge their own tools for confronting the everyday challenges of contemporary queer existence.
The exhibition presents artists' workstations, participatory spaces, hands-on training sites, maps, artwork, ephemera, and user-friendly art that foreground immersive and interactive experiences. These works demonstrate how art can provide active and meaningful tools for surviving our contemporary lived world.
The curators have queered the index of the original "Whole Earth Catalog" and adapted its thoughtful and useful categories to reinvent our own catalog of queer tool-making and to frame this QIY space.
Land Use / Dig it (organic farming, community gardens, eco-projects, cruising sites, earthworks, recycling projects).

Anthea Black.Video
Shelter / Sheltering (guides to urban and rural homemaking, greening your living space, creating mood lighting with energy efficient fixtures, housing collectives, polyamorous living).

Photography by Tammy Rae Carland
Craft Making / Queering it (queer arts and crafts, craft demos, how-to guides and workshops).

Weaving/Fiber Art by Jeremy Sanders
Commerce / Selling it (selling it, experiments with capitalism, fashion collectives, sexwork, alternative book, art, and product distribution).

Zine by Rachel Woods
Community / Join in (political organizing, queer community organizing, ad hoc political action committees, queer pride, gay shame, organizing your first demonstration).

Poster Art by Joan Jett Blakk courtesy GLBT Historical Society
Nomadics / Roaming (the culture of the road, the runway, the superhighway, transnationalism, queer diasporas, queer immigrant and exile cultures).

Video by Adra Wilson
Communications / Connecting (zines, homo-core music, queer speed-dating, independent publishing, social networking, blogging, promotional strategies, writing your first press release, street art, queer graffiti).

Vanguard Magazine (late 60s) courtesy GLBT Historical Society
Learning / Get Schooled (community art and culture projects, health activism, continuing education, grant writing and fundraising, guides for queer survival).

Poster by Ricardo Gamboa | Youth Leadership & Engagement Project
Style / Working it (working the runway, drag king culture, drag queen culture, fashion and make-up tips and tricks, makeover demonstrations, finding the right photographer for your head-shot).

Workstation display by The |wör|iors curated by Cee Sando
Artists in the Exhibition:
Black, Anthea


Bolingbroke, Richard
Bombardier, Cooper Lee
Boy with Arms Akimbo
Bruehl, Timothy


Bund, Wayne


Canogullari, Esra
Carland, Tammy Rae
Collins, Liz
Coyl, Finley
Cries of San Francisco
Der Ananian, Greg
DirtStar
Field, Robin
Gamboa, Ricardo
Geller, Marc
Goldstein, Daniel
GLBT Historical Society
Jora, Stephan
Katz, Dorian
Liebegott, Ali
Luengsuraswat, Bo
Luna. Mev
Marano, Florencia
Martin, Diana
Million Fishes Gallery
Murphy, Annie
Novy, Jeremy
Julie Perini
Plaster, Joey
Robinson, Eric
Sanders, Jeremy
Sando, Cee
Smith, Allison
The Cockettes
Vanguard Magazine
Visual Aid
Wilson, A'dra
Wood, Rachel
WORKSHOPS
Seaman, Kevin
Sopprani, Ernesto
---
HONORING ADD BONN'S 100TH BIRTHDAY - Exhibit closing MAY 11
image: 'Telegraph Hill 2' Acrylic on Canvas, 30" x 40"
ADD BONN AT CITY HALL
To celebrate Add's 100th birthday, Add will have a selection of works covering the breadth of her painting career on display in the City Hall offices of SF Board of Supervisor President David Chiu through May.
Honoring Add's years of active participation in the SF visual arts community and her lifetime of creative work, the reception for this exhibit will be on Add's birthday:
RECEPTION: FRIDAY, APRIL 22 4 - 6pm (Add's Birthday!)
* Add will be receiving a commendation from Supervisor Chiu
*all welcome to attend: please RSVP
Office of Supervisor David Chiu
1 Dr. Carleton B. Goodlett Place
On exhibit through MAY 2011
---
A showcase of artistic offerings featuring photography, painting, mixed media, collage, and printmaking artists presenting works that represent the diversity and ideas of talented Bay Area makers.
Curated by Pamela Wu Kochiyama and Matt McKinley
On exhibit through MAY 2011 ~ walk-in viewing is welcome (subject to availability based on meeting schedule)
venue: San Francisco City Hall
2nd Floor / Offices of City Supervisor's (participating Supervisor's offices only)
1 Dr. Carlton B. Goodlett Place, SF
---
HUMANS, BEING - observations on people being people
PUBLIC VIEWING HOURS MON - FRI 8:30AM - 5:30PM
presented by MCKINLEY ART SOLUTIONS AND GENSLER
Casey Koerner
danyol
Gordon Beebe
Garrett Robinson
James Phegan
Joey DeRuy
Judy Johnson-Williams
Michaela Romesburg
Scott Mickelson
Being is the unavoidable expression of one's true persona, a constant flow of inner voices sometimes in harmony, sometimes in discord. In a world where actions speak louder than words beingmeans that at all times we affect and are subsequently affected by everything and everyone we touch, feel and see.
The artists represented in Humans, Being have produced their respective bodies of work based on their inherently unique observations about life in order to create the peculiar characters that inform each narrative. Matt McKinley, curator
On exhibit through Nov 26, 2010
2 Harrison Street (x. Embarcadero) Suite 400
San Francisco
---
A showcase of artistic offerings featuring photography, painting, mixed media, collage, printmaking and scratchboard artists presenting works that represent the diversity and ideas of talented Bay Area makers.
Curated by Pamela Wu Kochiyama and Matt McKinley
(concurrent exhibit in Supervisor Campos' office curated by Sheila Chung Hagen)
On exhibit through SEPTEMBER 2010 ~ walk-in viewing is welcome (subject to availability based on meeting schedule)
venue: San Francisco City Hall
2nd Floor / Offices of City Supervisor's (participating Supervisor's offices only)
1 Dr. Carlton B. Goodlett Place, SF
---
| | |
| --- | --- |
| | NATIONAL QUEER ARTS FESTIVAL 2010 |

Ms. Africa by Greg Day

June 5


CHRONOTOPIA: The Past, Present and Future of Queer Histories
Opening Reception


SOMArts


3pm - 6pm
Free

Chronotopia - Too
Co-presented with the LGBT Community Center
1800 Market St, 3rd Floor
June 8 - July 16
Special Reception for the LGBT Center's Pride Party
A selection of work from Chronotopia exhibition will be on display at the LGBT Center through July 16
June 19th - $25
Music, Performances and lotsa cocktails on the roof (be careful!)
Where can you see images of the first African-American drag queen crowned "Ms Gay Charleston, South Carolina, 1978" alongside beautiful 1958 beefcake boys and gun-toting cowgirl lesbians? Where do trans crafters meet specters of Felix Gonzalez-Torres and Emily Duckinson?
CHRONOTOPIA, the National Queer Arts Festival's annual visual arts exhibition explores the past, present and future of queer people that will permanently alter the way you think about queer art and history.
In keeping with the theme of this year's National Queer Arts Festival, "Making History," a panel of distinguishedcurators (Cheryl Dunye, Tirza True Latimer, Rudy Lemcke, Matt McKinley, Pamela Peniston and Tina Takemoto) present an exhibition that engages Queer History as its catalyst.
This exhibition captures the multiple dimensions of queer time and place; locates queer lives in relation to complex communities; and remembers historical moments that are framed and re-framed by the present. It also offers alternative approaches to the historical record that challenge a fixed chronology of events and complicate the idea of memory.
The exhibition's multidimensional visions of our queer history suggest limitless potentialities and vantage points, where conflicting desires and narratives coexist, where ghosts converse with the living, where we imagine impossible possibilities, and where we record our histories in new and challenging ways--Chronotopia.
Meet and mingle with artists from California and beyond over reception drinks and nosh! Performances during the reception by members of EG Crichton's The Lineage Project sponsored by the the GLBT Historical Society. Exhibition and reception funding by the Zellerbach Family Foundation and the CA LGBT Arts Alliance.
CHRONOTOPIA is presented as part of the SOMArts Affordable Space Program. SOMArts receives funding from the San Francisco Arts Commission with support from Grants for the Arts / Hotel Tax Fund.
Exhibition Coordinator - Adrienne Skye Roberts
Participating Artists:
Bren Ahearn, Elliot Anderson,Mara Baldwin, Terry Berlier, Sarah Biscarra-Dilley, Tammy Rae Carland, Chris Carroll and Alix P. Shedd, Rodrigo Cervantes, Lenore Chinn, EG Crichton, Jaime Shearn Coan, Sarolta Jane Cump, Flora Darby, Greg Day, Bug Davidson, Bill Domonkos, Dino Dinco, Miki Foster, Gary Freeman, Katie Gilmartin, Brent Godfrey, Mitch Gould, Nicki Green, Debbie Grossman, Jamil Hellu, Sailor Holladay, John Howard, Bill Hsu, Angela Jimenez, Dorian Katz, David King, Peter Kingstone, Lost Bois, Peter Max Lawrence, Nomy Lamm, Ace Lehner, Ali Liebegott, Diana Martin, Kyle McGuire, Joanne Mitchell, Annie Murphy, Charissa King-O'Brien, John Palatinus, Michael Pfleghaar, Elissa Perry, Peter Pizzi, Paul Baker Prindle, Andrew Printer, Z.A. Martohardjono, Jennifer Rarick, Sean Michael Rau, Laura Rifkin, Silvia Ros, Clio Sady, Jeremy Sanders, Hilary Schwartz, Jules Shendelman, Matt Smith, Julie Sutherland, Glenn Tramantano and Nathan Vincent
Exhibit Design - Matt McKinley / McKinley Art Solutions
---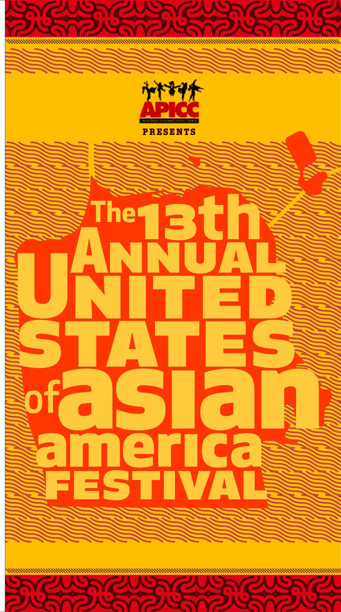 13th United States of Asian America Festival
featuring two exhibits @ SOMArts Cultural Center:
(re-) Claim -
A critical investigation into the discarded objects of the everyday or what gets left behind and the redemptive process that renders an object 'fundamentally new.' Curated by Jennifer Banta and Pamela Wu Kochiyama
Featuring: Mark Baugh-Sasaki; Kathy Fujii-Oka; Su-Chen Hung; Christina Mazza; Judy Shitani; Truong Tran
Mining The Creative Source - Art from APICC's Inspire/Aspire Workshops
From doll-making to personal narratives to mandalas, each workshop led to deeper exploration and discovery of both self and the art form. This exhibit features work created during and after this workshop series led by acclaimed artist Flo Oy Wong and other guest artists. Curated by Nancy Hom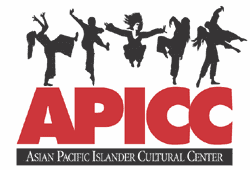 Both shows: May 6 - May 28, 2010
934 Brannan St. (x. 8th) SF
Gallery Hours: T - F Noon - 7p; Sat Noon - 5p
---
The 7th Annual San Francisco Altered Barbie Exhibit:
Happy 50th Birthday Barbie!
Over 60 artists who have resurrected and reinvented Ken and Barbie into
Co-curators: Julie Andersen, ChatterBox and Matt McKinley, McKinley Art Solutions
Show Dates:

Sep 10 - Oct 4, 2009
Gallery Hours: Tuesday - Saturday 1-7, Sunday 1-5
ARTISTS' RECEPTIONI: Sept 17 5pm-10pm
Happy 50th Birthday Barbie!
Come dressed as your favorite Birthday Barbie or Ken
Meet the artists and their dolls
MC John Hell of FCC FreeRadio
Velocity Circus's American Icon
Barbie Films: The Tribe-Tiffany Shlain, Barbie Nation-Susan Stern
Documentary-Michel Fraser
Interactive puppetry by little blue moon theater
Live Music by Dogs Playing Poker & DJ
---
THREADS

June 7 - 26th, 2009
SOMArts Gallery and Cultural Center

San Francisco, California
Threads Curatorial Statement
Queerness weaves the threads of our physical, social and moral existence together into a multi-dimensional fabric of community and our selves.

As queer artists we continue to create complex identities and imagine new modes of address through a myriad of queer tactics, textures and sensibilities.

What are the threads that bind, mend and sometimes unravel this spectacular fabric of queer art? How does this queerness operate? How does it present itself? How do we fashion, perform, subvert or display queerness in our art and lives?

We hope to explore these themes in art in all mediums that incorporate (in the broadest sense of these ideas): sewing, knitting, weaving, braiding, binding, knotting, textiles, quilting, patchwork, costuming, fashion and fashion events, drag, second skins, performance art, woven texts, blogs, digital networks and communities.
Curators: Tirza True Latimer, Rudy Lemcke, Matt McKinley, Pamela Peniston, Allison Smith, and Tina Takemoto
Exhibition Co-ordinators: Courtney Dailey & Tamara Loewenstein


Threads Artists:
Adams, Atticus
Ahearn, Bren
Der Ananian, Greg
Baldwin, Mara
Ball, Jasper Gregory
Bazant, Micah & Ramstad, Emmett
Boudreaux, Zee
Boyer, Travis
Buitron, Michael
Claude, Teri
Clausen, Alex
Collins, Liz
Cros, Muriel
Cummings, Torreya
Ellsworth, Angela
Faulk, David & Johnstone, Michael
Fiveash, David

Gerard Romero, David
Gratland, Paige
Hammond, Harmony
Hanasik, Jason
Hellstern-Kjoller, Henriette
Hillman, Patrick
Hogan Finlay, Onya
Hubbard, Katherine
Huron, Sade
Indigo Girls
Kahn, Jesse M.
KillerBanshee
Lohner, Harold
Lopez, Steven Vasques
Lorch, Kate/Fletcher, Welly
Maida, Lee
Menone, Christopher
Metzger, Cyle
Monday, Zak

Muholi, Zanele
Naschke-Messing, Ali
Pepe, Sheila
O'Arwisters, Ramekon
Rinehart/Kurz
Roberts, Lacey Jane
Robinson, Michael Sylvan
Roseborough, Tim
Rossi, Kjerstin
Rubiku, Anila
Sanders, Jeremy
Simms, Jeannie
Telford Keogh, Catherine
Tess, Rebecca
Ulrich, William Cricket
Waters, Irene
Whitehead, Anna
Wilson, Angie
RECEPTION IMAGES, ARTIST LINKS AND EXHIBIT VIDEO
---
The Emerging Artists Exhibition affords the opportunity for several artists from the Bay Area community to display their work, as well as receive financial support for exhibit materials through the Phyllis Jackson Memorial Fund for the Arts.
---

ART FOR ALL SEASONS '08 - December 17 - December 27, 2008
934 Brannan St. (x. 8th) SF, CA
hours: 12p - 7p M - F; 1 - 6 Sa
Guided Tours Available:
Tour appointments gladly scheduled for groups of 4 or more by contacting
McKinley Art Solutions
with your preferred date and time. Please allow one hour for the tour.
Featuring:
Carla Biondi, Gianfranco Paolozzi, Daniel Newman, H. Alex Santurio, Lenea Maibaum, Erika Von Zoog, John Zaklikowski, Brian Frank Carter, David Rose, Ted Cabarga, Melissa Karam, John Haines, Alexandre Koulouris
ART FOR ALL SEASONS '08 RECEPTION VIDEO
(
courtesy of SOMArts Cultural Center / George Aguilar, run time 9:21
):
For the second consecutive year, in conjunction with
SomArts Cultural Center
, McKinley Art Solutions is pleased to produce 'Art For All Seasons', an exhibit that reflects both a desire to promote art in all media as accessible to everyone and that creates community through giving and art making.
Each of the 13 participating artists will show a body of their current work in SomArts Main Gallery. This installation, in the historical tradition of art expos, will be done in a salon-style.
In conjunction with the
San Francisco Firefighter's Toy Program
the exhibit will be a
toy drop location from 12/17 – 12/20
. To encourage families to attend, the reception for the show will be held on Saturday, Dec 20 from 1 – 4pm. A
Kid's Art gallery

featuring work made by kids that attend the event will be
displayed next to the main show. Want to be a star? Music for the reception will be provided by YOU courtesy of 'Guitar Hero!' For the 'big kids' in attendance, there will be
wine tasting
by
Tenuta di Arceno
and
absinthe tasting
by
Obsello
.
---
Art For All Seasons:
2007
Produced by McKinley Art Solutions, Dec 2007, SomArts Gallery, SF An exhibit featuring 14 artists representing an eclectic sampling of contemporary artwork made in the San Francisco Bay Area.
Sevilla Granger Dimitri Kourouniotis Betsie Miller Kusz
Carlos Loarca Sherry Miller Rick Begneaud
Chris Adessa Andrea Rey Eric Bohr
AnneKarin Glass Priya Assal Gheysari
Kristine Mays Kerin Moldenhauer
Kellyann Gilson Lyman
---
Ic
e Cream Art - A Fresh Look
Featuring the work of
Kellyann Gilson Lyman
.
Kellyann's mixed media abstractions are, like good ice cream, refreshing, uplifting and a visceral pleasure!
venue: Gallery Del Grotto at Sports Basement.
June 4 - July 28
Location: Sports Basement 1590 Bryant Street (betw. 16th St and Alameda, near 24 Hour Fitness at Potrero Center in the Mission, SF). The gallery is on the lower level of Sports Basement.
Reception: Sunday, June 22 5pm - 7pm
Thank you to all who came to the recep tion and made it for wonderful gelato by LA COPA LOCO and my talk about Kellyann's work !
Image: Matt and Kellyann at the reception for "Ice Cream Art"
---